Posted in Country : Japan, Professional tasting, Recipes by François-Xavier Delmas | Tags : green tea, matcha, professional tea tasting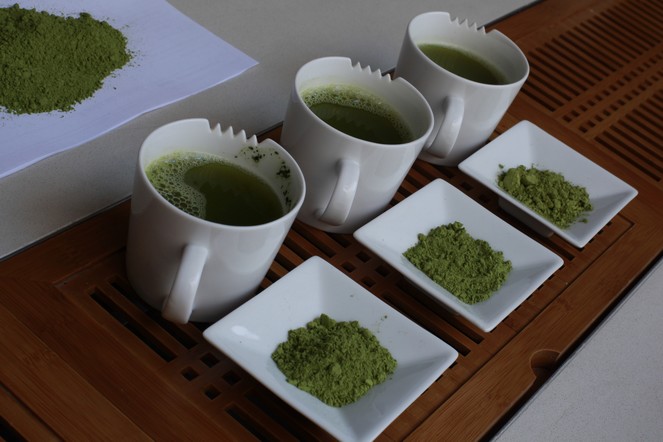 Every day, I have the pleasure of tasting very different teas. But the technique is always the same, and in each tasting session my senses are alive to the experience. I pay as much attention to the tea's colour, smell and texture as to its flavours.
Here, I'm tasting three different cooking matchas in order to choose the best one. This powdered green tea from Japan can be used to flavour your cakes, sorbets and other dishes. Even a Christmas log, why not?
One Comment by "Tasting cooking matchas"
The author
François-Xavier Delmas is a passionate globetrotter. He's been touring the world's tea plantations for more than 20 years in search of the finest teas. As the founder of Le Palais des Thés, he believes that travelling is all about discovering world cultures. From Darjeeling to Shizuoka, from Taiwan to the Golden Triangle, he invites you to follow his trips as well as share his experiences and emotions.
Articles classified by themes
Blogs on tea in English
Blogs on tea in French
Cooking
Links to Le Palais des Thés
Past travels