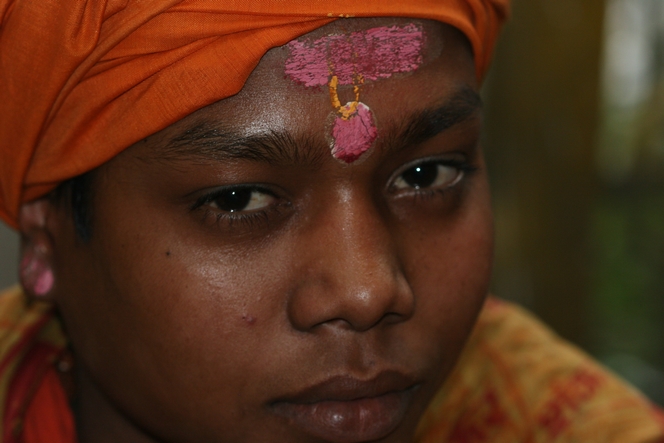 I left for Kolkata three days ago, and today I am in Jorhat, in Assam, a region still considered dangerous until very recently. The situation here has greatly improved and, at the moment, it finally seems possible to visit this state in the north east of India, near Myanmar.
In India, whether you are a follower of Vishnou or Shiva, it is common to ask for the blessing of a priest before you undertake such a journey. This is the face of a young Shivaite priest who practices every day near the Darjeeling temple. Just don't ask him to smile: he makes up for his tender age with an unwavering impassivity.
Posted in Country : India by François-Xavier Delmas | Tags : Assam, Darjeeling, Inde, Shiva, Vishnou
The author
François-Xavier Delmas is a passionate globetrotter. He's been touring the world's tea plantations for more than 20 years in search of the finest teas. As the founder of Le Palais des Thés, he believes that travelling is all about discovering world cultures. From Darjeeling to Shizuoka, from Taiwan to the Golden Triangle, he invites you to follow his trips as well as share his experiences and emotions.
Articles classified by themes
Blogs on tea in English
Blogs on tea in French
Cooking
Links to Le Palais des Thés
Past travels