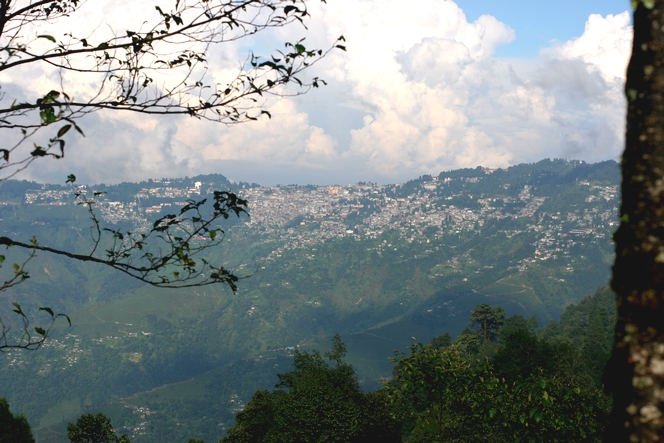 "Darjeeling" both refers to the tea plantations stretching out on thousands of hectares and the city you can see on this picture and where from I'm writing to you today. It's a large town of hundreds of thousands people, or, in other words, a village on an Indian scale. It's located at an altitude of 2100 meters and here you can see it under a rather mild sky if you consider that in Tibetan "Darje Ling" means "the stormy country". The city is on a slope and when you walk around it, you actually spend more time climbing the narrow stairs snaking in and out the houses than crossing leaning streets. Tea is all there is, to such an extent that people don't know where to build houses anymore, yet necessary to provide accommodation for an increasing population.
Posted in Country : India by François-Xavier Delmas | Tags : Country : India, Darjeeling, Tea, tea plantations
The author
François-Xavier Delmas is a passionate globetrotter. He's been touring the world's tea plantations for more than 20 years in search of the finest teas. As the founder of Le Palais des Thés, he believes that travelling is all about discovering world cultures. From Darjeeling to Shizuoka, from Taiwan to the Golden Triangle, he invites you to follow his trips as well as share his experiences and emotions.
Articles classified by themes
Blogs on tea in English
Blogs on tea in French
Cooking
Links to Le Palais des Thés
Past travels